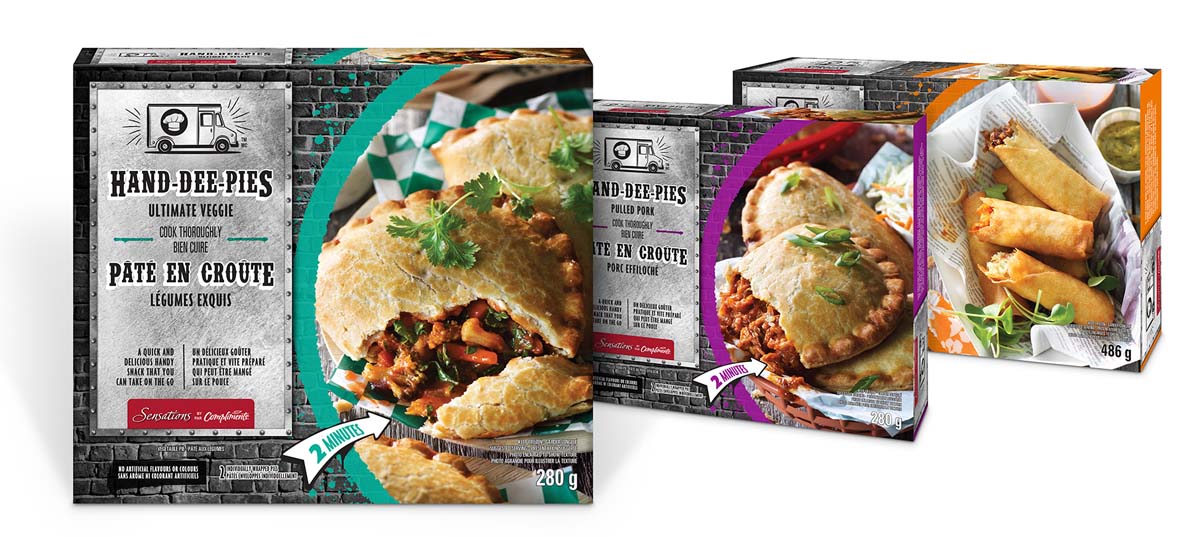 Food Truck Appetizers
Category: G10. Frozen
Retailer: Sobeys
Country: Canada
Agency: Fish out of Water Design Inc.
Summary:
This line is part of a retail strategy to increase traffic by offering unique and exclusive items. The product and design suggest authentic food truck recipes and consequent experience. Industrial design cues create an urban look and feel that target a millennial audience.
Credits:
Brand Manager: Bonnie McCrone
Art Direction: Sarah Grundy
Account Supervisor: Jennifer Harvey
Photography: James Tse