We are proud to present the Vertex Award IV Best of Show winner.
This year we will host the first ever Vertex Awards Celebration. The event will be held, just prior to the PLMA International trade show, May 15th, 2017 from 6:00-8:00 pm at the Hilton Amsterdam, Netherlands. All retailers, agencies, manufacturers and service providers are welcome to join us for this Free event.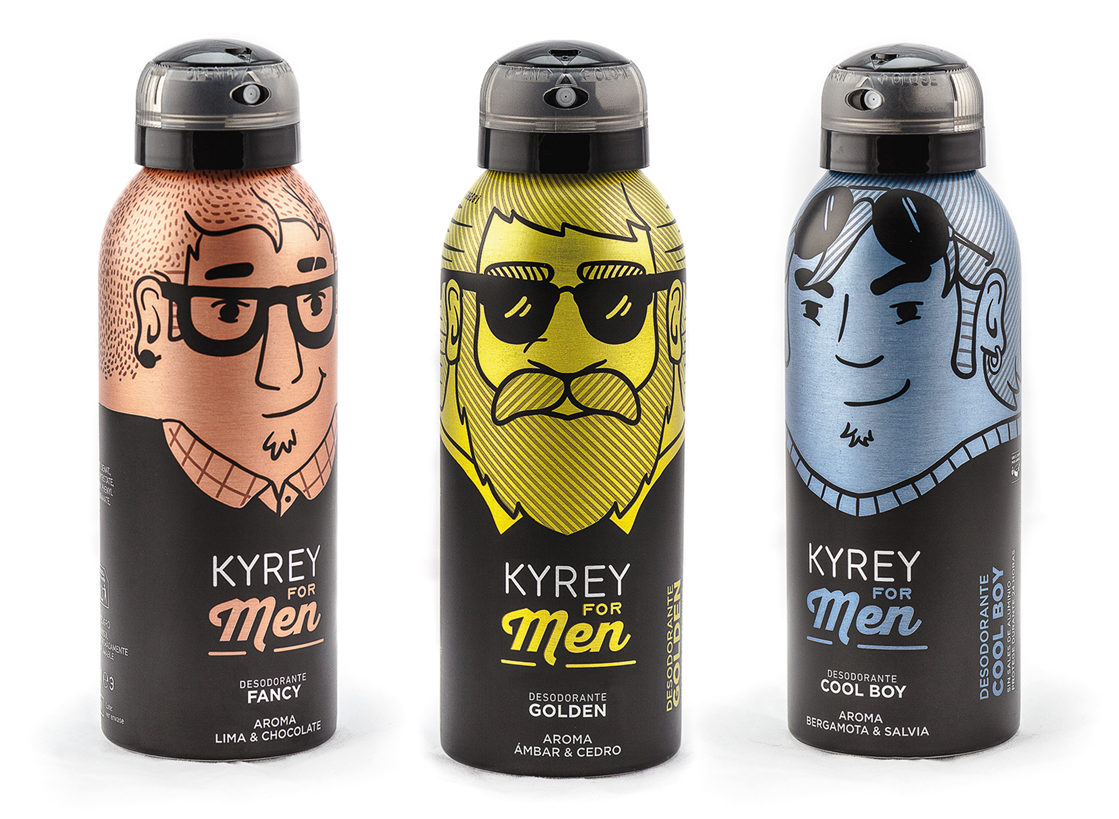 Kyrey for Men – Male Deodorant
Best of Show & Gold
Category: P6. Body Care
Retailer: Consum
Country: Spain
Agency: Maslow
Summary:
The Spanish supermarket Consum was renewing its packaging. They asked for an innovative design for male products to stand out among competitors getting the young consumers' attention. The transformation and the new graphic code brought great sales rating and evaluations on shopping intention tests.
Credits:
Brand Manager: Inmaculada Gómez Expósito
Strategy Director: Ana Niño
Account Director: Marta Álvarez
Creative Directors: Pau Rodilla, Jaime Aguiló
Concept: Pau Rodilla
Project Manager: Ana Niño
Art Director: Pau Rodilla
Designer: Jordi Escrivà
Illustration: Jordi Escrivà