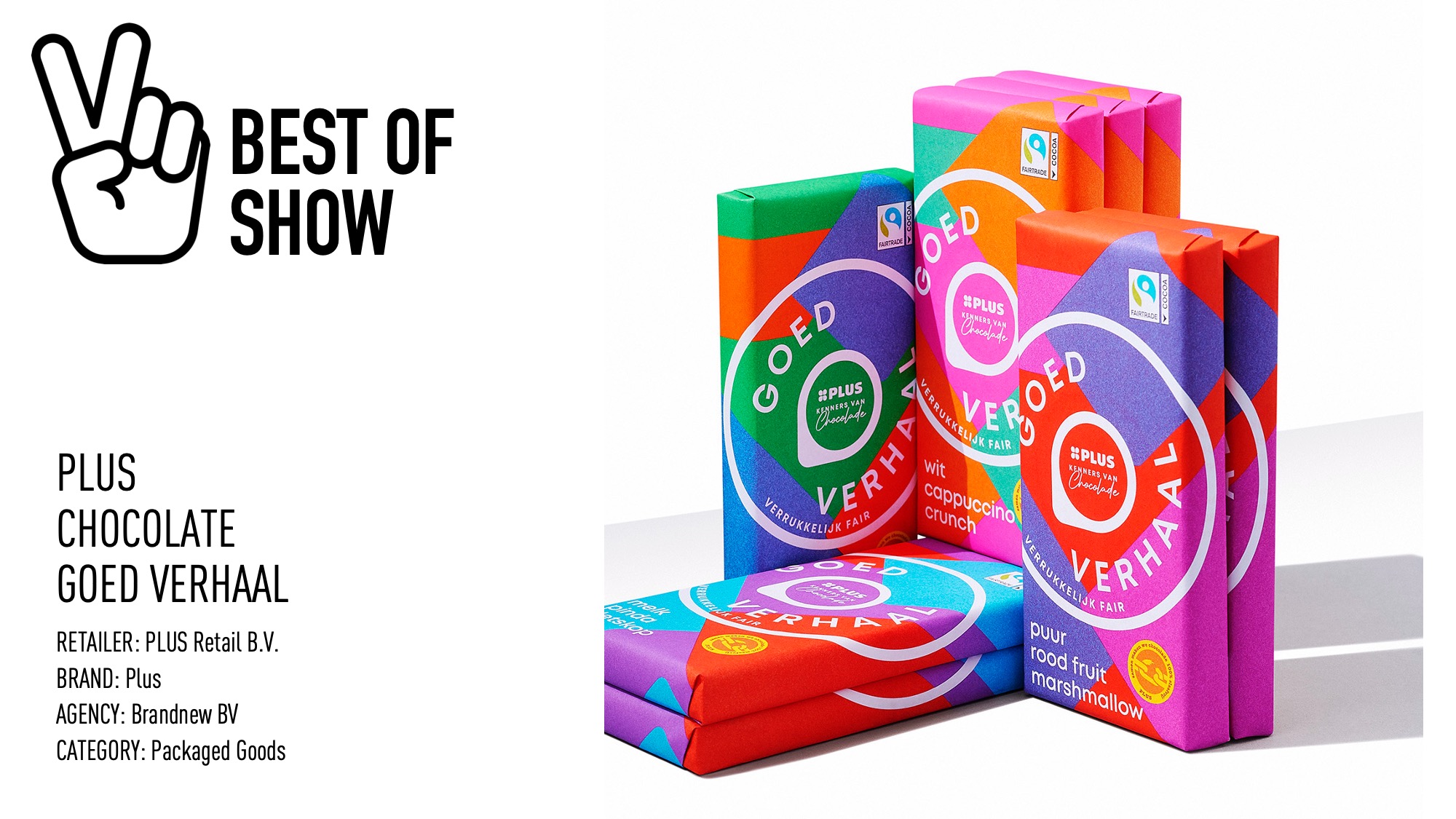 RETAILER: PLUS Retail B.V.
BRAND: Plus
AGENCY: Brandnew BV
CATEGORY: Packaged Goods
CREDITS:
PLUS Retail
Janneke van den Hoven, Brand manager private label
Reinie Cazant, Brand manager private label
Rose-Marije van Elst, Coördinator Private Label
Brandnew
Malu de Goede, Design
Irene Ibanez, Design
Arthur van Hamersveld, overall creative strategy
Hilde Steegstra, Client director
BRIEF
Challenge
Chocolate is booming. The guilty pleasure you love to give yourself or someone else as a gift. Besides the standard chocolate range developed at PLUS, there is room for some extra sparkle and temptation through new flavors with new quality. The new chocolate bars have a unique recipe with their own ingredients blend and represent a sustainable and fair chain. Fairtrade and Open Chain. The design is meant to provide a contemporary and rebellious character but still be accessible to PLUS consumers.
Implementation / Solution
We made the 'Goed Verhaal' the leading concept for these specials. Fairy delicious! Because they certainly are delicious. To put it in 1 word – 'expressive' – because having complementary colors and the typical diamond shape of the chocolate bar as a backdrop in the design creates a lot of temptation. The 'Goed Verhaal' concept covers several aspects. The inside of the wrapper explains that for PLUS chocolate connoisseurs, it's all about #goodtaste, #fairtrade, and the #goodstory surrounding cocoa farmers in Ghana. This makes us playful and seductive on the outside, but when you discover our insides, you really get to know us.
Impact
Expanding the range with this chocolate range broadens the entire chocolate category. Chocolate with character. PLUS, consumers have certainly managed to find this range already.