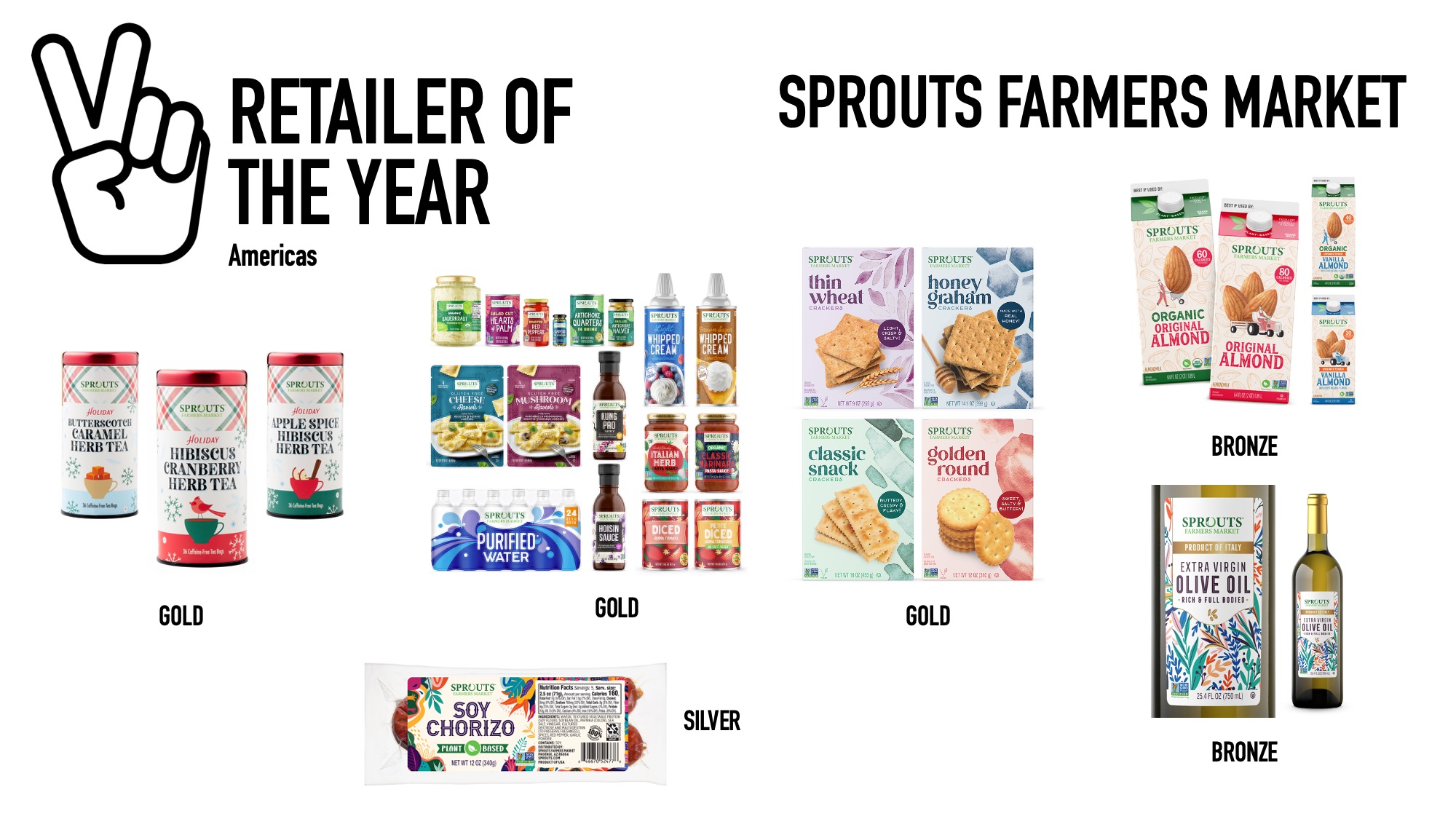 The response to this year's competition was so overwhelming globally that we have split the world into a third region.
The retailer that receives the most overall points for wins across all categories will receive one of three regional awards for Retailer of the Year. (Best of Show = 10 points. Best of Show = 10 points. Publisher's Choice = 7 points, Gold = 5 points, Silver = 3 points, Bronze = 1 points
Americas (North America, South America, Central America, Caribbean)
Europe, Middle East & Africa (Northern Europe, Southern Europe, Eastern Europe, Western Europe, Middle East, Northern Africa, and Southern Africa)
Asia Pacific (Central & South Asia, Northeastern Asia, Southeastern Asia, Australia, and Oceania)
SPROUTS FARMERS MARKETS
Sprouts Farmers Market is a natural and organic grocer headquartered in Phoenix, Arizona. The retailer offers a wide selection of natural and organic foods, including fresh produce, bulk foods, vitamins and supplements, packaged groceries, meat, poultry, seafood, deli, baked goods, dairy products, frozen foods, natural body care, and household items. Sprouts employs 35,000 workers and operates more than 380 stores in 23 states.