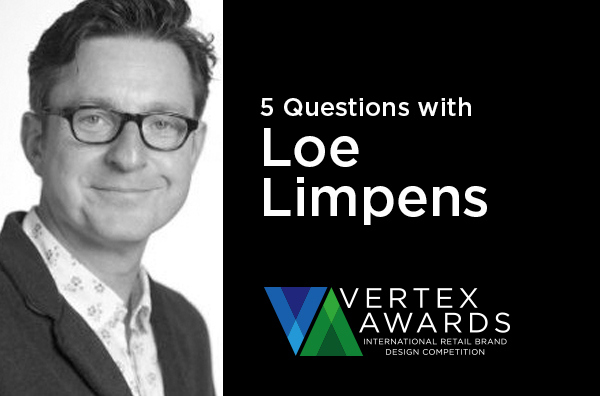 In preparation for the judging of the annual Vertex Awards International Private Brand Design Competition I sat down with each of the judges and asked them five questions about Private Brands, package design and differentiation – their answers present a unique global perspective and depth of knowledge of the retail brand space.
Today's conversation is with Loe Limpens, Managing Partner, Yellow Dress Retail
Amsterdam, Netherlands
What was your first memory/experience of Private Brand?
My first memory of a Private Label was MIRO white brand (MIRO was an AHOLD Hypermarkt subsidiary, which introduced around 70 PL sku's in the early 1970's)
What does the future of retail owned brands look like?
The future of retail owned brands, will make use of the own brands to enhance and communicate the core values of the umbrella (retail) brand, the visualization of the brand will make it possible to show your consumers that your brand is relevant (in regards to price, quality, etc.)
How important is strategy to the success of a Private Brand?
Aside from speed to market, a clear Private Label strategy is the key success element, who are your competitors, what is your proposition; the best, the cheapest, the most innovative, the best alternative for the NBE, if this main proposition isn't clear in your (retail) organization, how will your unique selling point become clear to your clients.
What role should design play in solving retail problems?
Design is a main instrument to make intangible assets/messages tangible and to communicate with your customers and bring the message; "what your brand is about" across.
What advice do you have for retailers trying to take their brands to the next level?
Define the Private Label evolution phase of your market, Define the Private Label evolution phase of your organization, Define your strategy and goals for your brands and the space in the market and in your store format, make them visible to your clients, sell your brands
Loe Limpens, Managing Partner, Yellow Dress Retail
Amsterdam, Netherlands
Limpens studied Fashion design at the Academy of Applied Arts in Maastricht, Netherlands, and Design Management in Rotterdam, Netherlands. For twenty years he has been working for Private Label manufacturers, design agencies and leading retailers. He has experience in the creative and strategic side of Private Label packaging and is a leading expert in retail design. He is co-author of "Private Label Uncovered", a 2011 released overview of major Retail Brands developments.