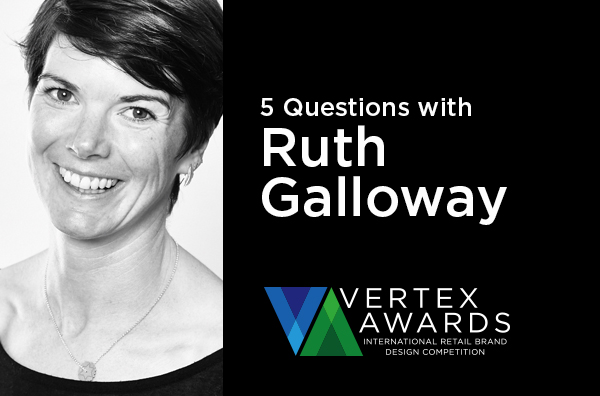 In preparation for the judging of the annual Vertex Awards International Private Brand Design Competition I sat down with each of the judges and asked them five questions about Private Brands, package design and differentiation – their answers present a unique global perspective and depth of knowledge of the retail brand space.
THE COMPETITION ENDS FRIDAY JANUARY 23RD SO ENTER TODAY.
Today's conversation is with Ruth Galloway, Creative Director, Marque Brand Consultants, Sydney, Australia
What was your first memory/experience of Private Brand?
I always remember loving the Friday night supermarket shop. The color, the choice, these wonderful, vast huge places full of exciting products. Going shopping always felt like an adventure.
You knew however when you arrived home and the retailers version of your favorite products, they were not the real deal. Sneaky packs that looked nearly the same but never really delivered on quality.
ASDA's attempt at Penguin with their Puffin bars (milk chocolate-covered cookies/biscuit bars filled with chocolate cream) always made me smile, cheeky! We've come along way since then but that perception is hard to shift. I still question the power of a private label Paracetamol (pain reliever).
What does the future of retail owned brands look like?
The consumer now has unlimited access to information and choice and they know it. We have already started to see the failing love for one stop shops and huge retail complexes. Retail is no longer just about the product it stocks it is about relationship and experience it offers. Consumer personal information is more freely available and retail should be, and will be expected to, offer a much more tailored and personalized shopping experience to each and every consumer.
How important is strategy to the success of a Private Brand?
As it is for every brand, strategy for Private Brand is fundamental. Strategy comes from understanding who you are and what you stand for, how you then communicate this and to whom. Strategy allows not only the consumer to understand and build a relationship with your brand but also every employee, supplier and contractor. Strategy should inform the core of the business so each person understands who they are talking to, what they are aiming for and how they are going to get there.
What role should design play in solving retail problems?
Design is a shortcut to your brand communication. Design creates your environment, design is the tangible element that consumers engage with. Design is what your consumers touch and interact with both physically and emotionally. Design is what the consumer chooses to click on or pick up to take home. Design is what they put on their kitchen table, display in their bathroom cabinet or share with their friends. Design can shift perception and make a visual promise but if that product or experience doesn't deliver then it's just style.
What advice do you have for retailers trying to take their brands to the next level?
Consumers no longer need you. What will set you apart from the rest is understanding who you are and communicating this succinctly at every single touch point. The brands that succeed will be the ones that give the consumer what they believe they need and desire. Your brand is no longer a store containing products. Your brand is an experience.
Ruth Galloway, Creative Director, Marque Brand Consultants
Sydney, Australia
Ruth Galloway is an award-winning designer with over 17 years experience in brand and brand packaging design. Having helped shaped and define some of the worlds leading and most iconic companies, in 2007 she co-founded We are Him+Her, a London based creative agency focused on building brands and positioning them for success through strong strategic thinking and beautiful packaging solutions, building an impressive global and local client list including the likes of Unilever and Tesco. After the 2013 acquisition of the company, she relocated to Sydney and joined Marque as Creative Director in 2014 where her extensive experience, intuitive sympathy for the retail shopper, and enthusiasm for the changing retail landscape help guide Marque and Woolworths on a continued path to success.
THE COMPETITION ENDS FRIDAY JANUARY 23RD SO ENTER TODAY.